Nupoor Monani, Urban Designer, Utile, Inc.
Project: Boston Living with Water
"I had the pleasure of working alongside Dave in classes at the GSD, and especially on the Living with Water competition organized by the Boston Planning and Redevelopment Agency. Dave brought a keen understanding of issues facing Boston changing climate and rising sea levels, and was adept communicating their complexity to our team. I appreciated the thoroughness with which he investigated the myriad considerations affecting Boston's harbor and translate them into a nuanced design and policy proposal with the team!"
Maggie Stephenson, Senior Technical Advisor, UN-HABITAT
Project: Kay Kat Fanmi / Kay Solid prototype home
"Dave… brings a profound understanding of technical, financial and contractual criteria to design decisions. He is extremely rigorous in his attention to detail and quality assurance, and open and enquiring in his search for innovation and technical improvements. He is an excellent team member and team leader, managing to carry others along with his remarkable energy, enthusiasm and optimism and to achieve far more together in a spirit of collaboration and cooperation. He will be a valuable addition to any group dynamic, he is generous and unassuming, hard-working and positive."
Noll Tufani, Country Director Nepal, Build Change
Project: Haiti Helping People Home
"Dave has this innate faculty to see a situation's many long term consequences and to factor them into the solutions he proposes. As a result, Dave will always strive for more. Dave is a true innovator who integrates long-run considerations into every day problem-solving by thinking out of the box and seeking inspiration from the most sustainable, eco-friendly, and socio-considerate solutions out there. Dave always sees the straight line between man, buildings, cities and the environment. Anyone serious about the future of our cities should work with Dave."
Elise Zelechowski, Director of Social Impact, ThoughtWorks
Project: Delta Institute's Rebuilding Exchange
"Dave is a dynamic and creative leader, whose vision helped catalyze the deconstruction movement in Chicago. In his work, he leverages his technical, process and convening skills to achieve results on the projects he undertakes. He is also a pleasure to work with, bringing positivity and humor to the process. I recommend him!"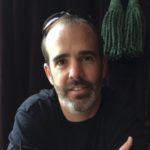 Ben Wilson, Social entrepreneur and advisor in Haiti, YANVALOU Designs
Projects: Haiti Helping People Home, Kay Kat Fanmi / Kay Solid prototype home
"Dave is a strong project manager who has a clear command of the critical path of complex projects with many stakeholders and constrained budgets. His technical and managerial acumen ensures optimal solutions to beneficiaries, owners, and donors.
 Molly Meyer, CEO, Omni Ecosystems
Project(s): consultation for various rooftop agriculture installations
"Dave is an exceptional designer, speaker, and thinker. Dave has been a critical contributor and leader on our work together from the minutia of green wall and green roof designs to big-picture sustainability visions, as well as presentations, videos and voice-over (in English and Spanish)."
 Ann Clark, Managing Partner, LAMOU LLC
Projects: Haiti Helping People Home (Delmas 32 and 40B community clinics)
"I know Dave from his work in Haiti. He is tireless having devoted several years on various projects. It is not an easy prospect living and working in Haiti for months at a time. Dave did this energetically and enthusiastically. He also offered his on the ground knowledge to my architecture students at IIT in Chicago. This practical knowledge went a long way for students who didn't have much opportunity to learn about Haiti firsthand.
I hope to collaborate with Dave on some future projects in Haiti."
 Clara Shipman, LGA Architectural Partners
Projects: Haiti Helping People Home, Kay Kat Fanmi / Kay Solid prototype home
"I reported directly to Dave – then Redevelopment Program Manager and Architect – as an Intern Architect working at Architecture for Humanity and J/P HRO in Haiti for five months in 2012. In developing our many projects, Dave demonstrated his commitment to high-quality, socially-responsible design. Together we worked with members of the community in helping to implement projects that will enrich lives, including a health clinic, community center and housing. Dave's organizational and communication skills were invaluable in moving projects forward. His ability to manage the various aspects of the projects – from pre-design through to construction administration – within an extremely challenging environment were admirable. Moreover, Dave is a pleasure to work with, consistently tackling assignments with dedication and good humor. I strongly believe that Dave would make a great asset to any organization."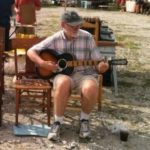 Jack Crane, Sustainable banking executive
Project: Delta Institute's Rebuilding Exchange
"As a Board Member in the early days of the Rebuilding Exchange, a leading Chicago market maker for reclaimed building materials, Dave was instrumental in keeping our dream of a more sustainable economy alive. His optimistic vision, architectural prowess, and keen sense of humor helped launch our very successful new business model. I highly recommend working with Dave."
Gerry Reilly, Program Manager for Design and Construction, Concern Worldwide
Project: Haiti Helping People Home
"Over the course of 18 months I had the privilege to work with Dave on a number of projects with Architecture for Humanity and J/P Haitian Relief Organisation. He is an extremely creative designer. He has outstanding communication and interpersonal skills. As a team leader he is highly motivating and delegates well. I would welcome the opportunity to work with Dave again and I recommend him highly."
 Michelle Marrion, independent filmmaker
Projects: Haiti Helping People Home, Kay Kat Fanmi / Kay Solid prototype home
"What I remember most about Dave Hampton is that he is talented in a number of areas and possesses a unique variety of impressive personal and professional qualities: expert knowledge, leadership, concern, kindness, humor and commitment to name a few.
As a manager, he was concerned not only with project we were working on together, but also about those under his supervision, and it seemed like the success of both went hand in hand for him.
Dave is fueled by passion for his craft. I remember him sharing with me that what he feels is exciting about designing for public spaces is the opportunity to create something that can be useful for so many people for years to come. He was always expressing concerned about the sustainability of public architecture and it's usefulness for future generations in Haiti, where we worked together.
Not only is he an excellent communicator in terms of getting his point across and distilling technical information for anyone to understand, but he's interested in making sure the communication is a two way street. You're likely to hear a heartfelt "What do you think?" while in the midst of thought provoking conversations with Dave in the field, in the office or on the way to some after work socializing. I would say the only disappointing aspect about the time we worked together in Haiti is that it was not longer."
 Jack Bolland, international development professional
Projects: Haiti Helping People Home, Kay Kat Fanmi / Kay Solid prototype home
"I would like to start by saying it was an absolute privilege to have worked, not only for, but alongside Dave Hampton during our tenure in Haiti. I owe a great deal of my professional and personal success to Mr. Dave Hampton.
Dave and I were employed by an American humanitarian aid organization, assigned to the Redevelopment Department which was created by Mr. Hampton himself. As a team, we assisted in the construction efforts to rebuild a community of approximately 100,00 Haitians; many of whom were displaced by the January 12th, 2010 earthquake and settled in a nearby tent camp (reaching upwards of 65,000 inhabitants) at the heart of Port-au-Prince. The safety risks and health implications of living in such impoverished conditions required constant attention and immediate action. Our objective was to improve and provide services for the community and camp residents alike. Dave successfully recruited and managed a team of 10 international and national staff members. The department was responsible for projects that included, but were not limited to, the design & construction of both new and existing housing units, medical facilities, schools, community centers, ravine/waste mitigation projects, camp infrastructure, and much more.
Dave's architectural and building background combined with his desirable professionalism, genuine respect & care for others, leadership skills, calm demeanor, attentions to detail, and ability to effectively communicate made him an instrumental resource to the organization. Dave was always willing to lend a helping hand whenever and wherever needed; as one is expected to do in such a difficult environment.
Over the course of a year, Dave and I complimented each other well as a team. More importantly, the time spent working and living together allowed us to develop a life-long friendship. I have the utmost respect and gratitude towards Mr. Dave Hampton. I would highly recommend collaborating with him if you ever presented with the opportunity. I hope to, someday, work alongside Dave again.
Clear Minds, Full Hearts, Can't Lose"